A THINKER
WHO LOVES PUSSY

!!??
How did sexual, foul mouthed comedy ever become controversial again?
What is this, the 50's? Didn't Lenny Bruce already explain this shit to you?
"FREAKY SEX & THE EMPIRE STRILES BACK"
This is a combination of old material and complete riff.
Sometimes my audience really is like that scene from Back to the Future.
From HIGH CLASS POVERTY Comedy Tour
Tampa Fl. Show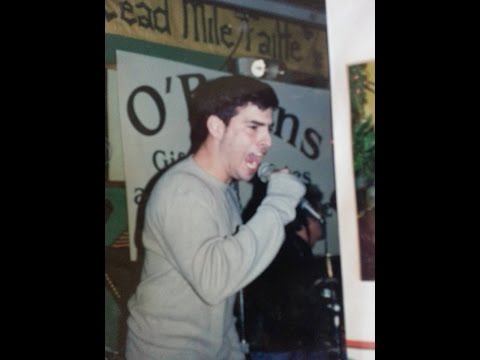 Pop Out
DIRTY POSTER

 #1

This shoot was really fun. I shot with a few different girls.
This was promo for an attempted comedy download.
We made memes and posters meant to be provocative enough to get people's attention.
I always like to be a dominant theme in whatever I am promoting, in large part, because I love women. The fact that it makes people pay attention is nice too.
Besides that, it really upsets people who do not like to see women in sexual situations unless they are there with only other women or an already approved type of man.
I like upsetting those kind of people.
"THE 50 YEAR OLD PERVERT"
A disgustingly beautiful, spontaneous moment captured.
People really love laughing at sick shit.
Only somebody as cute as me can pull that off.
From HIGH CLASS POVERTY Comedy Tour
Tampa Fl. Show

DIRTY POSTER

#2

This is a statement picture.
The statement is all being made by the vein in my forehead.
COMEDY AD

#1

The first of several ads for my comedy. This one is for the tour.
Produced and edited in South Central Los Angeles. 89th & Broadway.
Courtesy of Lorenzo Gomez

COMEDY AD

#2 (For DVD)


A THINKER WHO LOVES PUSSY
The SEO broke this site into sections titled "dirty" and "controversial".
Somehow when the corporate censorship liberals got a hold of comedy in the 90's, they began trying to engineer us toward the understanding that cleaner and more polite humor is more sophisticated. Once again rendering dirty comedy a controversial topic.
Well, Comedy that is not dirty is fucking boring.
Even worse still, it's often not even comedy. (SEE TELEVISION)
Dirty is only controversial because dumb people like to feel sophisticated and that feeling comes naturally when they are protecting the fragile and delicate sensibilities of white yuppie hipster pussies and other pious eunuchs.
The full canon of the english language is not necessarily more intelligent when it is limited.
It does become emotionally crippled, however.
That is what these dumb people who think they're intellectual are really afraid of: the expression of emotion in comedy. Especially from me for some reason!!!

Bookmark this page for some funny shit that will bother them.