---
HIP HOP & TEENAGE GIRLS
-Here's me ranting off some hostility over Teenage Girls and Servant Rap
---
"THE GREATEST COMEDIAN NOBOD'S HEARD OF"
I was dubbed back in 2012 by John Martin of LaffEngine. They made me their comedian of the month.
I don't even know how many months they even ran that series. Thank God I slept with John. Otherwise, I may have never made it.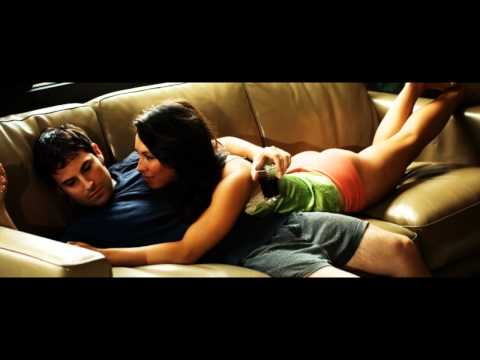 ---
Me on THE BETTY WHITE SHOW 'Off Their Rockers" – NBC
Getting right down and dirty with the old women!
The Betty White people really tried to play hard ball with me in the negotiations of this appearance. They were pretty cool though when all was said and done.
---
Live @ Jackie Gleason Theater
HIGH CLASS POVERTY" Comedy Tour
from Miami, Fl show
This was a turning point for me comedically. I learned how to say things more the way I actually speak and be funny in the Black clubs.
Also, I had sex with 2 hot girls in a car after this show which was more memorable than the set.
Glad I got some of it on tape!
---
Heckled by Entire Crowd
Filmed @ Kimball's East in Oakland
I was somewhat new to the Black clubs back then (Feb. 2003). I don't want to give away how this one turns out. You can just watch it. (some more of this set is on the Jew page)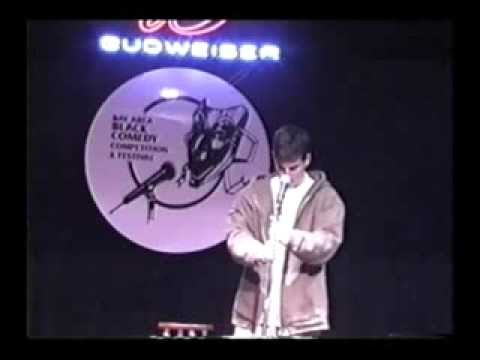 Steven Lolli's Easter Movie Reviews – 
I was very depressed this past weekend (Easter). So I did what I do when I get depressed. Masturbate several days away. I wasn't depressed from being alone. I kind of like being alone. I had recently returned  from doing(road) comedy and made a substantial sum of $ which I was stupidly carrying around in my pocket and must have dropped 100plus dollars of somewhere, who knows where. Also, an important agent I had been seeking stopped returning my calls. So I tried to find some company. That didn't happen. Two girls I made plans with stood me up and another tried to tease me along, which only caused the down to be deeper. I had also just come back from a friend's birthday party at a wine bar where all these white people were trying to out-cool each other. I'm sure there were probably some real people there but I'm 30 now and simply don't have the energy and drive to sniff out the substantial hiding among a gang-full of phonies. At this point, masturbation may no longer be an option.
So I did the last thing I could. I dragged my ass up to Vons to get some nasty hormone enhanced, steroid raised chicken wings and Sunchips to even everything out. Also, I would  see if they would post some flyers in their store window for my upcoming comedy event. They told me that they (the lowly peasant commoner employees) could assure me (pathetic self promoting one man loser who they clearly hadn't seen on EXTRA or Inside Edition) that their corporate bosses whom they only see four times a year have an obligation to other even more important people(who knows, maybe groups of people) and that even they, themselves and had no room for such things among a burden of these faceless, nameless Dr Claw villains who had given them all these huge decals and posters suggesting Happy Cows..and Free Check Cashing, etc.
In the center next to Vons is this mom and pop video store. The kind that's not supposed to exist anymore. I go in and the girl(very pretty, a bit heavy) working the counter is so nice to me. She says she'll put a poster in the store window and some of my flyers on the counter. I tell her that I would love a membership but I don't have a credit card. She gives me a membership off my ATM card! She says she can use any 16 didgit# if she must. God Bless her. Now I can rent movies. And, like mom and pops that shouldn't exist,  this store also comes(oh, pun intended! I wanted to also with mom and POP but it was too early) the old red curtain behind which is a porn library! A depressed person's oasis. Fuck you Blockbuster!!! I was in there for about an hour realizing my fortune.
Thee dollar rentals!
I had enough money for two. Suddenly, I started to wonder what this sweet girl cashier who had just been so generous to me was going to think when I brought out Anal Attempts vol 34 and asked when she needed it back by. There was no way I could leave without something at this point. I was suddenly excited. This was my ResErection!(a great porn title I JUST thought of, Especially for Easter!).
I began to search for something a little less hardcore for kind, sweet cashier. I even considered renting something that would make the girl feel more of a sympathy to my condition. There was nothing that would warrant that. Not even amateur Auditions (which I think is really hot, if it really WERE an amateur audition). The cashier is slightly overweight. Not too fat to fuck? That would be a step in the wrong direction, I knew. So I got this homemade thing called  Dirty Debutants volume 465 and 360. Unlike the other DVDs, this had no hardcore on the package-just a gorgeous, naked teen-ish girl with the kind of grin-that screamed to me "I'm too young to realize I've ruined my life".
I brought it to the counter and after I handed it to her and said "I'm too attractive to be this lonely", drawing more attention to myself. She smiled and giggled the way women often do when they want me away from them faster.
So when I got home I put it on. The guy making the porn has gotta be 60. The girls are hardly 20. Some just turned 18! They've never done porn before. And this guy, who makes Wilford Brimley look like… add-name-of-man-here, is about to be her first. The guy is named Ed Powers and Ed should be short for education because that's what he does in these videos.
The majority of the video is devoted to Ed licking the girl. He licks her until she doesn't know where she is or care who's she fucks or kisses. In between the licking he makes sweet, half joking quips like handing her a vibrator and asking her if she has a buzz. Or after he cums, holding up the condom for her to see and saying "the proofs in the pudding".
I wish Bill Cosby would do that just once in an add for jello pudding pops… Its almost kinda like Ed, with his bad jokes.. and his New York accent.. and given his age … it's almost possible that he auditioned for vaudeville and was rejected and then joined the mob so he could have this to fall back on. It caused me a warm hearted smile or two how nice this guy was to these girls. A couple times I was hoping he might twist some balloon animals together with a very disappointed box of condoms. Or do some magic. He'd not need look far for a volunteer. He'd even pay em'. He'd use his signature line "I did it, but you helped!" which is what he always says just before the pudding line.
-Apr. 11/07
---